Emilio: Through My Eyes
by Sophie Masson, series editor Lyn White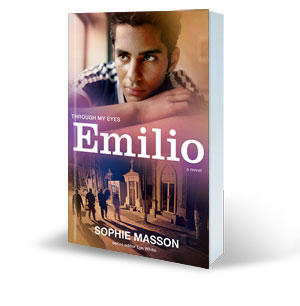 For high-school student Emilio Garcia Lopez, it's an ordinary school day. But that evening the knock on the door announcing the arrival of his police-officer cousin Juanita, flanked by a tall man in the uniform of the Federal Police, will turn his ordinary day into the beginning of a long nightmare. Emilio's mother has been kidnapped in broad daylight from a hotel carpark by unidentified criminals, who appear to know a great deal about her business and who have mistaken her for a wealthy businesswoman.
Awards:
Sisters in Crime Davitt Awards (Young Adult Novel) 2015 - Longlisted
Series shortlisted for the Educational Publishing Awards 2015 – Secondary Student Resource (Junior) - Commended
More on Emilio :